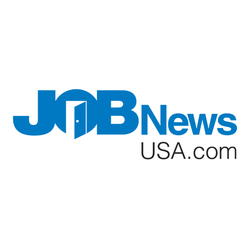 Inside Sales Representative for Recruitment Advertising
Sorry, this job has expired.
Louisville, KY
Paid holidays, 401K / Retirement plan, Vision Insurance, Dental Insurance, Life Insurance, Health Insurance
$40,000.00 – $60,000.00 Annually
Job News, known for our creative recruitment advertising products and services -- and for the people behind them, is hiring!
We are seeking a talented Inside Sales Representative to sell our expanding product line of Job Fair and Digital Advertising products and services as part of our Louisville team.
Every day, we help employers and employees connect through our Job Fairs and Digital Advertising Products, both locally and nationwide. We look for confident, driven, determined, and highly talented sales professionals to reach out to and assist employers with their recruitment needs.
On plan, first-year representatives can expect to make an income of $40,000 to $60,000, which includes a competitive base salary.
Year two and up, the expected income is $60,000 - $80,000.
Benefits
• Generous Base Salary
• Uncapped Commissions plus bonuses
• Promotions from within the company
• Health Insurance
• Life Insurance
• 401(k) Plan
• Dental Insurance
• Vision
• Professional Work Environment
• Paid Holidays
• Mileage reimbursement for Company travel
• Comprehensive one-on-one training and daily back-up is also provided to ensure your success
• Start earning vacation days after 3 months
Work Hours
M-F, 8:30 - 5:00 (in the Louisville Office)
In order to join our winning team in Louisville, send us your resume today to take the first step in your new career!
About Us
Job News is a direct response recruitment advertising agency that originated 26 years ago in Louisville, KY. The company now operates across 10 offices and employs nearly 100 full-time employees. We utilize the most innovative techniques including Job Fairs, Digital, and Traditional Media to match employers with great job candidates.
EOE
14804088